Panaitan Island as Part of Ujung Kulon National Park, Banten Province
---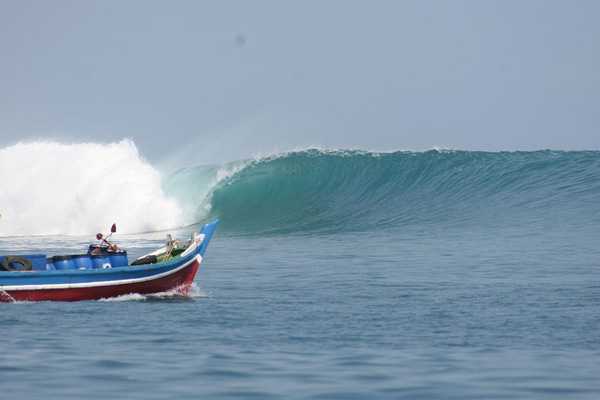 Ujung Kulon National Park becomes one of the best tourist lures in Banten Province. It has many sub interesting tourist spots, as well. For example, there is Panaitan Island. This beautiful isle is situated near to Peucang Island. It is in the west part of it. What makes it a worthy vacation destination? Well, it is the best place for passionate surfers. The waves are quite tempting, after all. Not to mention Panaitan is famous for several sea sports like diving and snorkeling. The best spots are in Legon Kadam, Lentah, Jajar, and Samadang.
The Nuance
Panaitan Island has two main beaches. They are located in the north and south part of the island. Each of them holds excellent diving spots and beautiful landscape. Next, the island features a pier. This is an important point for docking. Most of the time, you may see several boats in this area. Also, it is a perfect location for fishing. Make sure to carry your fishing rod, as the water and fishes are splendid. In the horizon, you can even see Peucang Island. In the land, there are many trees and other natural attractions.
Exploring Panaitan Island
The best features of the island are the beaches. Not to mention it also comes with different types of natural beauties. The environment is clean and relaxing. With all these features, the island is suitable to relieve stresses and get closer to nature. In fact, you can find many local animals such as leopards, monkeys, and deer. They are both beautiful and wild. As for a recommendation, you must carry a camera. It helps you take some good pictures in Panaitan Island.
Another great feature of Panaitan Island is the wave. As mentioned before, many surfers come to the island for a satisfying surfing experience. The waves are both beautiful and challenging, after all. In terms of nuance, it is peaceful. There are no people living on the island, so it emits a serene atmosphere. In the beaches, you can see comfortable and stunning sand. The color is white and the texture is soft. On top of that, the wind is quite calming.
Next, there is a shady forest. Usually, visitors come to this location for camping. There are good spots to perform such activity, in fact. In order to find the best spot, you need to talk to your tourist agent. They may help you prepare and get to the location comfortably. The next thing to do in Panaitan Island is snorkeling. Some parts of the beach are suitable to do such activity. However, you should prepare the gears beforehand. It is because there are no facilities on the island.
Nearby Attractions
Ujung Kulon National Park
Cidaon Savanna
Cibunar Savanna
How to Get There
The prime destination is Ujung Kulon National Park. From Jakarta, the distance is 224 km. That means you need to spend about 5-6 hours. The route will be Pantura Street and Tangerang-Merak Freeway. Once you reach Ujung Kulon, you must rent a boat to reach the island. The fee is a little bit expensive, especially for the holidays.
Where to Stay
Peucang Island Resort
Umang Resort